Clockwise (formerly No Thought) was a Long Island Melodic Hardcore band that existed from 1993 until 1997.
Biography
Edit
Clockwise can be credited for building the foundations of what would be the sound and attitude of the Long Island Hardcore scene.
Clockwise is probably best known for being Eddie Reyes' (Taking Back Sunday) former band. It also featured, at one time or another, members of Silent Majority, Big Sniff and Mind Over Matter. The demo featured a full color photo copied insert.
Clockwise disbanded in 1997 after a four year run.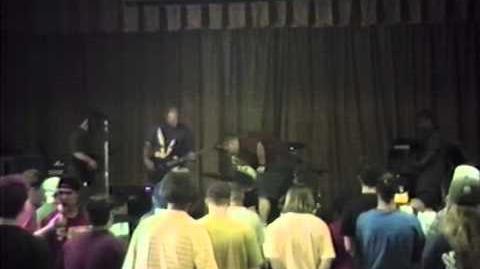 Possibly:
Russ Greiner (Drums)
Paul Brinkman (Bass)
George Fullan (vocals)
Josh Demarco (guitar/vocals)
Discography
Edit
Clockwise- 4 songs (1994)
Clockwise- Dead End (1995)
Clockwise- She was (1996)
Ad blocker interference detected!
Wikia is a free-to-use site that makes money from advertising. We have a modified experience for viewers using ad blockers

Wikia is not accessible if you've made further modifications. Remove the custom ad blocker rule(s) and the page will load as expected.