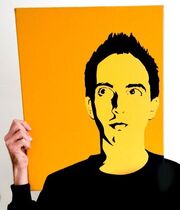 Jason Deford was the drummer of the band The Microwave Orphans.
After the break up of The Microwave Orphans he continued to persue his interest in film. He currently lives in Thailand with his wife, daughter, and son He wrote/directed and edited the short film  A Marvelous Coincidence which stars his cousin and former Orphans band mate Matt Roren.
Ad blocker interference detected!
Wikia is a free-to-use site that makes money from advertising. We have a modified experience for viewers using ad blockers

Wikia is not accessible if you've made further modifications. Remove the custom ad blocker rule(s) and the page will load as expected.