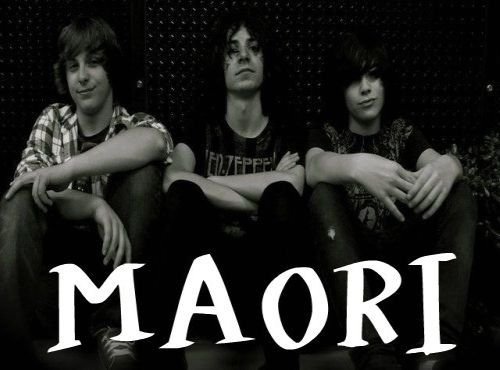 Three bestfriends, who are currently in highschool, surrounded by a school full of no music, became inspired to start a band,; becoming the diferent ones from everybody else. Not giving a damn about what people say. By playing original pieces and covers of music, we hope to inspire others as well. Other than our goal to change people in many inspirational ways, we also enjoy having fun, and expressing how we feel, through song. By just writing about the challenges of life as they experience them firsthand their songs are catchy and send a message. Maori hopes to make many friends as they continue along their journey in the music world. At such a young age they are starting to develop into a great band. Improving day by day to bring new music to your ears. Soon Maori's first EP will be released for all of our fans to listen to and enjoy!
Ad blocker interference detected!
Wikia is a free-to-use site that makes money from advertising. We have a modified experience for viewers using ad blockers

Wikia is not accessible if you've made further modifications. Remove the custom ad blocker rule(s) and the page will load as expected.